Hey lovelies! I have to share with you a product I've been given the opportunity to review. It is a skin brightening gel from
Solvaderm
called Juvabrite. This product is helping me battle a skin condition that has plagued me for over 20 years. It is helping me see the light at the end of a dark tunnel.
My Skin's Condition
Want to know a secret? I suffer from hyperpigmentation. Not just from old acne scars. I have dark areas around my mouth. This summer it has gotten worse. Due to using a benzoyl peroxide wash that was too harsh for my skin. It exasperated the areas around my mouth for which I previously had my hyperpigmentation under control.
I was left with dark lines around my mouth and a large dark patch around my chin area. Once I stopped using the benzoyl peroxide wash, the areas began to recover, slowly. It was very difficult to hide them with makeup. I still had a noticeable shadow around my chin even with makeup! Solvaderm Juvabrite had a big task ahead of it with these dark areas.
About Solvaderm Juvabrite
The full name of this high-end skincare product is
Juvabrite Skin Brightening Complex
. The name suits it nicely. It is a complex formula of skin nourishing and brightening ingredients that help to brighten and improve skin texture and tone. The biggest selling point of Juvabrite is that it does not contain hydroquinone, a product that is not kind to darker skin tones.
Here is how Solvaderm explains the benefits of Juvabrite.
Juvabrite Skin Brightening Complex is ideal for helping to diminish dark spots, sun spots and acne marks to help return your skin to its natural color, tone and texture. Skin will look and feel fresh, radiant and beautifully even toned.
My Juvabrite Experience
I began using Juvabrite a little over two weeks ago. I applied it to the dark areas around my mouth morning and night. I also applied it along my jawline to help reduce old acne scarring. I did this at nighttime only.
After week one, I saw an improvement with new acne scars fading. I also saw some fading of the dark line around the left side of my mouth. By the end of two weeks, the dark line around the left side of my mouth has faded to a smaller line. The dark areas around my chin and the right side of my mouth have also lightened.
In a little over two weeks, Solvaderm Juvabrite has faded dark areas on my face. Has faded them enough to where I can hide them better under makeup. The main goal is for my skin to be even in tone so I do not need to conceal anything. Don't worry, I will check back in once I finish the bottle.
How do you deal with skin discoloration, acne scars, sun spots, etc.?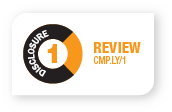 Powered by BrandBacker